Your BSP Toolkit
voluntaryEDGE™
Take Aflac products head-on with these additional resources.
Check out the below BSP Sales Toolkit to make sure you have everything you need to know to sell voluntaryEDGE. Also, don't forget to download all the materials your broker will need here.
voluntaryEDGE
Info Sheet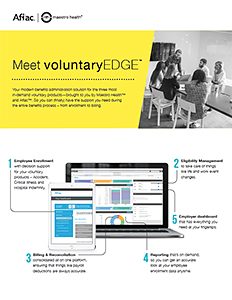 Get a better look at how our comprehensive benefits administration solution for your favorite Aflac group products is supporting brokers with one platform and one system of record.
voluntaryEDGE
Brochure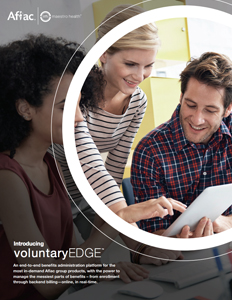 Learn more about our end-to-end benefits administration platform for the in-demand Aflac group products.
Aflac Ease Solutions by Maestro Health Info Sheet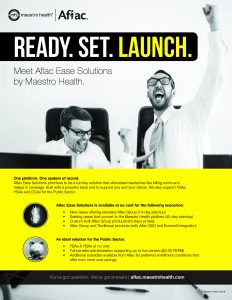 Learn how Aflac Ease Solutions by Maestro Health eliminates headaches like billing errors and delays in coverage.
Broker Tech
Trend Report
Check out the Broker Tech Trend Report and learn how you can approach the future of HR.
References
Info Sheet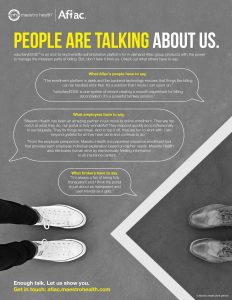 Check out what a couple of our partners are saying about voluntaryEDGE.
10 Step Setup for Aflac Ease Solutions Offers Info Sheet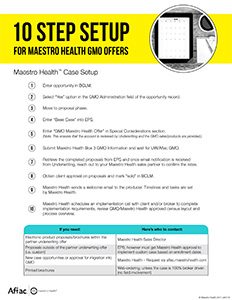 Get a better idea of what you need for GMO case setup.
Public Sector Benefit Accounts Overview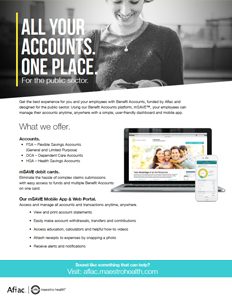 Support brokers and their Public Sector accounts and discover how they can get the best experience for themselves and their employees with Benefit Accounts.
 Public Sector Benefit Accounts FAQ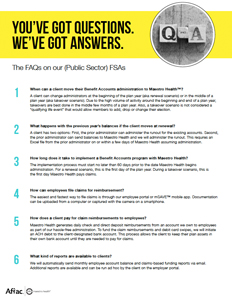 You've got questions. We've got answers. Check out our FAQ Info Sheet to learn more about the most common questions we receive.
Implementation Checklist for Public Sector Benefit Accounts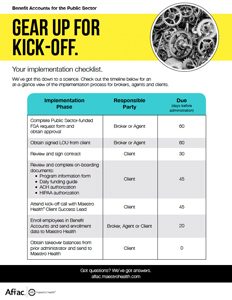 Check out our checklist for an at-a-glance view of the implementation timeline.
Aflac
Case Study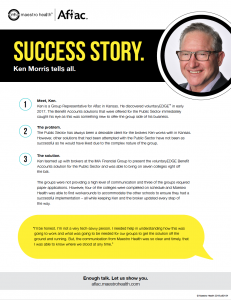 Learn more about Group Representative Ken Morris's success story with the Maestro Health all-in platform for the Public Sector.